Stainless Steel Buttweld Fittings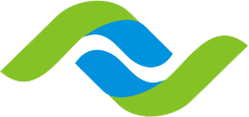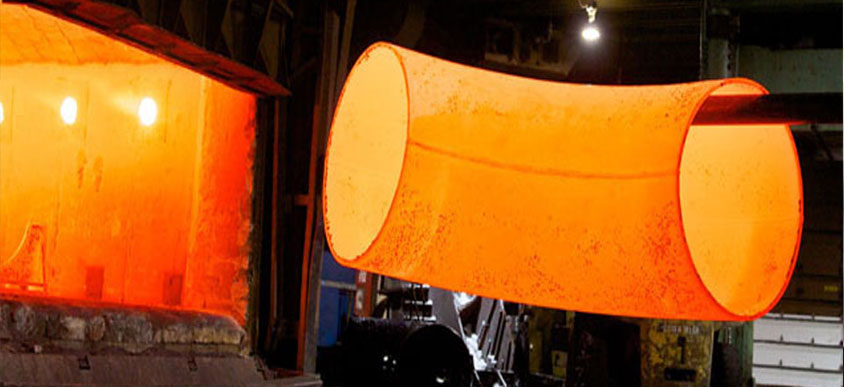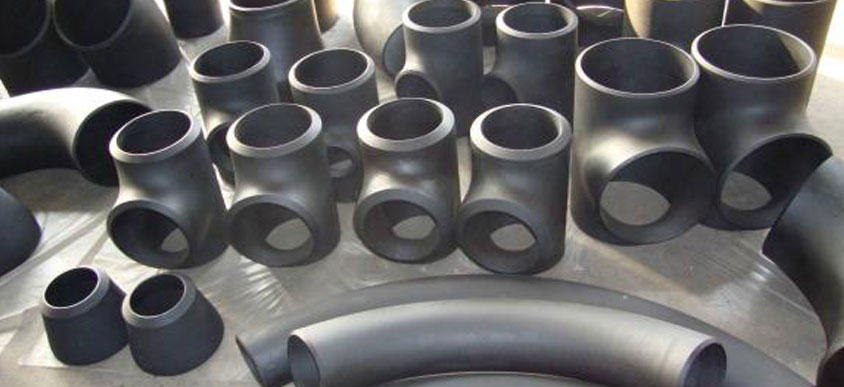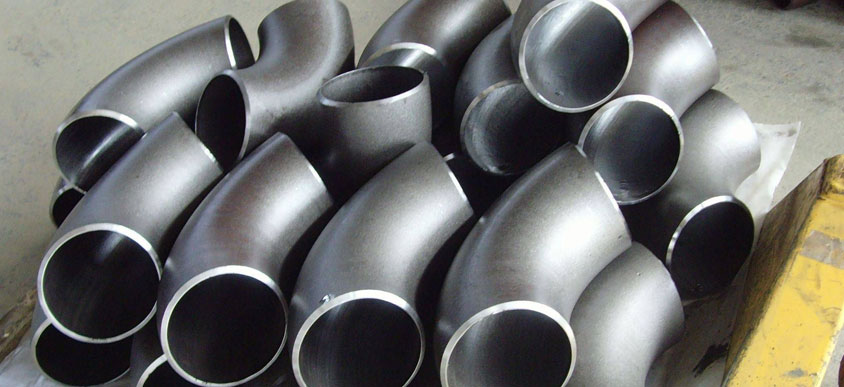 PED Approved Butt Weld Fitting Manufacturer, Best Quality ASTM 403 Stainless Steel Buttweld Fittings manufacturer, Stainless Steel Butt Weld Pipe Fitting Stockist, Stainless Steel Buttweld Pipe Fittings, Stainless Steel Weld Fittings, Stainless Steel Pipe Fittings, SS Buttweld Fittings Supplier
Stainless Steel Equal Tee Stockist, SS Reducing Tee Fittings, Stainless Steel Equal Cross Buttweld Fittings, SS Pipe Cap, Stainless Steel Stub End Fittings, 180 Deg Long Radius Elbow SS Fittings, 90 Deg Short Elbow Pipe Fittings, Stainless Steel 45 Degree Elbow Buttweld Fitting Manufacturer
Nufit Piping Solutions is involved in offering a wide range of Stainless Steel Buttweld Fittings that are available in various material-grades, shapes, types, and specifications. Using premium quality of raw materials and innovative technologies, we manufacture these different types of buttweld fittings and delivered them across the globe.
Stainless Steel is steel has 10-11% chromium content. Using SS for the fabrication of Buttweld Fittings offers several advantages such as high corrosion resistance, resistance to various acidic solutions, better workability, and machinability. At Nufit Piping Solutions, SS Buttweld Pipe Fittings are produced from available stainless steel grades like 304, 317L, 316, 316Ti, 347, 904L and many more.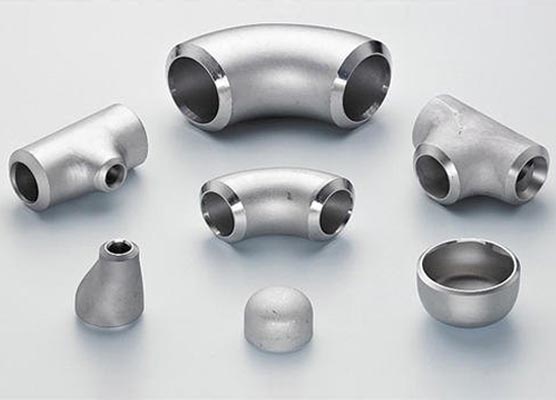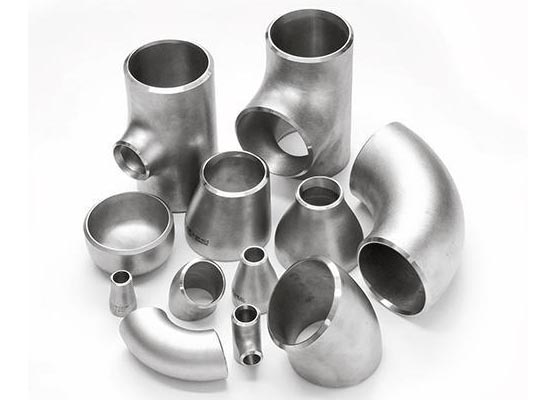 Some buttweld fittings are used to change the direction of pipe or tube using different types of Stainless Steel Elbows like 180 Deg Elbow Buttweld Pipe Fittings, 90 Deg Elbow Buttweld Pipe Fittings and 45 Deg Elbow Buttweld Fittings. We supply Seamless Butt Weld Fittings to several industries including oil, gas, filtration, refining, refrigeration, refining, petrochemical, and offshore industries. Our Welded Buttweld fittings are fabricated using a mitred joint method that offers high strength and longer working life.
If you required supplying fluid in cross direction for that we offered Stainless Steel Equal Cross Buttweld Fittings and SS Unequal Cross Buttweld Fittings. The Stainless Steel Tee Buttweld Fitting is used to delivered fluid in a perpendicular direction. All these buttweld fittings are available in standard as well as customized dimensions as per your requirements. Please Contact Us to avail FREE estimation with the latest price.
Stainless Steel 304 Buttweld Fittings Supplier, Stainless Steel 310 Buttweld Fittings, 316 Stainless Steel Buttweld Fittings, 316Ti SS Buttweld Fittings Manufacturer, Stainless Steel 317L Buttweld Fittings, SS 321 Buttweld Fittings, 347 Stainless Steel Buttweld Fittings Exporter
Stainless Steel Buttweld Fittings Specification
---
| | |
| --- | --- |
| Standards | ASTM A403 / ASME SA403 |
| Grades | WP – 201, 202, 301, 302, 304, 304L, 309, 310, 316, 316L, 316LN, 316Ti, 317L, 321, 347, 405, 409, 410, 420, 430, 440C, 904L. |
| Size | 6 NB to 2400 NB |
| Schedules | 5s, 10s, 40s, 80s, 10, 20, 40, STD, 60, 80, XS, 100, 120, 140, 160, XXS with NACE Certifications |
| Types | Seamless, Welded & Fabricated |
| Form | Seamless/Welded – Elbow, Tee, Cross, Reducer, Cap, Stubend, Barrel Nipple. |
Types of Stainless Steel Buttweld Fittings
---
| | |
| --- | --- |
| Stainless Steel Elbow | SS 45 Deg Elbow |
| SS 90 Deg Elbow | Stainless Steel Tee |
| Stainless Steel Reducing Tee | SS Equal Tee |
| SS Equal Cross | Stainless Steel Reducing Cross |
| Stainless Steel Reducer | SS End Cap |
| SS Nipple | Stainless Steel Union |
| Stainless Steel Plug | SS Buttweld Fittings |
For any enquiries related to SS Buttweld Fittings, kindly contact us on:-
---
+91 – 22 -6617 2569 / 2242 3168      sales@nufitpiping.com
Export Destination of Stainless Steel Buttweld Fittings
---
Nufit Piping Solutions India have exported Buttweld Fittings to over 60 countries including Afghanistan, Albania, Andorra, Angloa, Austria, Australia, Bahrain, Bangladesh, Bhutan, Brazil, Brunei, Belarus, Belgium, Bulgaria, Cambodia, China, Cyprus, Croatia, Czech Republic, Canada, Denmark, Estonia, Egypt, Finland, France, Germany, Greece, Georgia, Hungary, Iceland, Ireland, Italy, Indonesia, Iran, Iraq, Israel, Japan, Jordan, Kazakhstan, Kuwait, Kyrgyzstan, Lebanon, Latvia, Latin America, Liechtenstein, Lithuania, Luxembourg, Malta, Madagascar, Mexico, Moldova, Monaco, Malaysia, Maldives, Mongolia, Myanmar (Burma), Nepal, New Zealand, North Korea, Netherlands, Norway, Nigeria, Oman, Poland, Portugal, Pakistan, Palestine, Philippines, Qatar, Russia, Romania, Russia, San Marino, Serbia and Montenegro, Slovakia, Slovenia, Spain, Sweden, Switzerland, Saudi Arabia, Singapore, South Korea, South Africa, Sri Lanka, Sudan, Syria, Taiwan, Tanzania, Tajikistan, Thailand, Turkey, Turkmenistan, Ukraine, United Kingdom, United Arab Emirates (UAE), Uzbekistan, Venezuela, Vietnam, Yemen, etc.
Supplying SS Buttweld Fittings to Following Domestic Cities
---
Mumbai, Delhi, Kolkata, Chennai, Bengaluru, Hyderabad, Ahmadabad, Pune, Surat, Jaipur, Kanpur, Lucknow, Nagpur, Ghaziabad, Indore, Coimbatore, Kochi, Patna, Kozhikode, Bhopal, Thrissur, Vadodara, Agra, Malappuram, Thiruvananthapuram, Kannur, Ludhiana, Nashik, Vijayawada, Madurai, Varanasi, Meerut, Faridabad, Rajkot, Jamshedpur, Srinagar, Jabalpur, Asansol, Vasai Virar City, Allahabad, Dhanbad, Aurangabad, Amritsar, Jodhpur, Ranchi, Raipur, Kollam, Gwalior, Durg-Bhilainagar, Chandigarh, Tiruchirappalli, Kota, etc.
Industries where we supply Stainless Steel Buttweld Fittings
---
Chemicals, Petrochemicals, Oil & Natural Gas Organization, Fats, Fertilizers, Sugar Mills & Distilleries, Cement Industries, Ship Builders, Paper Industries, Pumps, Automation, Paints, Steel Industries, etc.