Stainless Steel Sheets, Plates & Coils Manufacturer & Supplier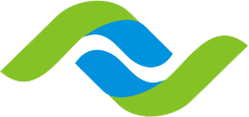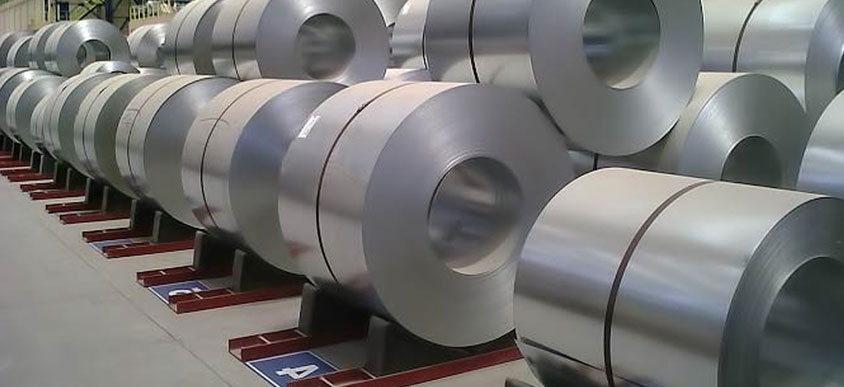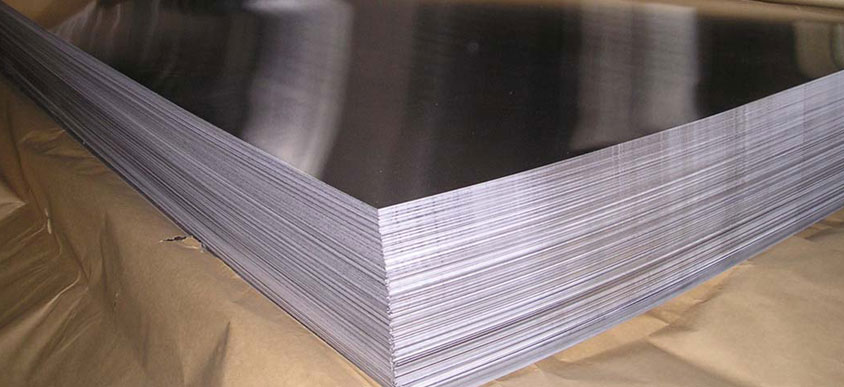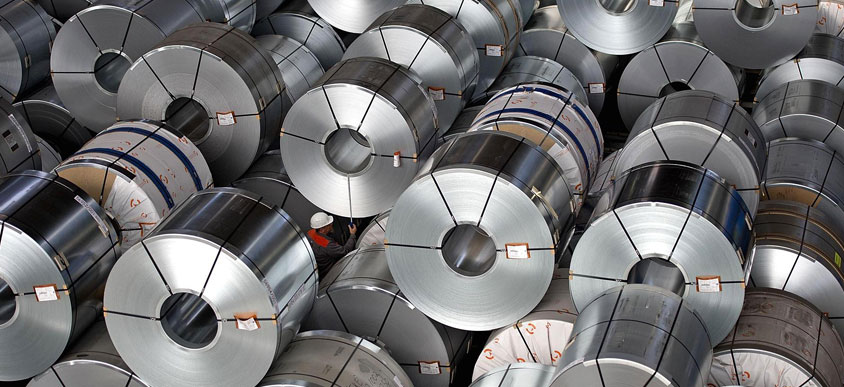 Most Trusted Stainless Steel Sheets Supplier, SS Plates, SS Coils, SS Cold Rolled (CR) Plates Stockist, Stainless Steel Shim Sheets Exporter, Stainless Steel Hot Rolled (HR) Plates, SS Sheets Manufacturer in India
SS Sheets & Plates Exporter, Stainless Steel Perforated Sheets, Steel Sheets & Plates, Stainless Steel Chequered Plates, SS HR Plates, Polished Stainless Steel Sheets, Embossed Stainless Steel Sheets Supplier
Nufit Piping Solutions is involved in supplying & exporting premium quality of Stainless Steel Sheets and Stainless Steel Plates in different thickness, types, and specifications. These sheets & plates are manufactured using high-quality stainless steel supplied by top brands. Adopting the highest industry standard and quality raw material we manufacture these products to fulfill market demand.
Stainless Steel 304 Sheet & Plate is austenitic stainless steel that offers excellent corrosion resistance, high tensile strength and toughness & impact resistance. As they had quality attributes Stainless Steel 304L Sheets & Plates are widely used in various industries such as power generation, food processing, chemical processing, shipbuilding industry, paper & pulp production, and automobile industries, etc. Our Stainless Steel 310 Sheets and Plates contain the addition of molybdenum apart from main constitutes that improve resistance to abrasion & erosion.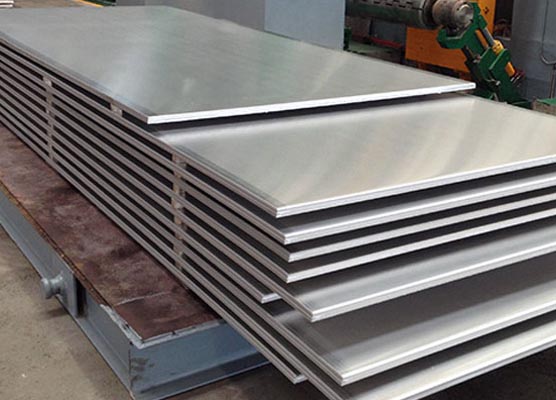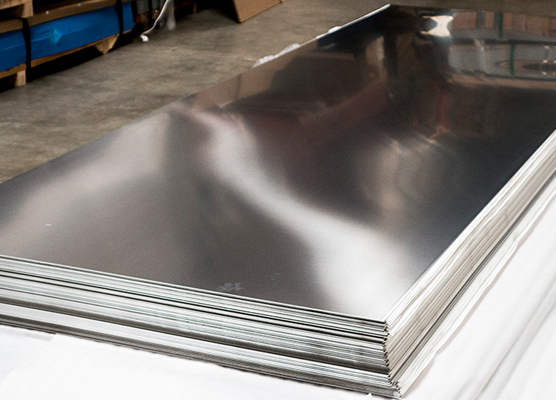 The Stainless Steel 316Ti Sheets & Plates are titanium stabilized products; manufactured according to Indian as well as International standards like ASTM, AISI, BS, IS, and DIN, etc. Our manufacturing unit manufactures Hot-Rolled Stainless Steel Sheet & Plates using hot rolled billet or slabs and Cold Rolled Stainless Steel Sheets & Plates using cold rolled annealed with multiple passes.
Furthermore, these Stainless Steel 904L Sheets & Plates are available in standard as well as customized dimensions as per the client's requirement. If you want to learn more about these Stainless Steel Plates & Sheets then feel free to Contact Us. Our expert helps you to choose perfect products for your applications.
Stainless Steel 304 Sheets Stockist, SS 304H Plates, Steel 310/310S Coils Supplier, Stainless Steel 304L Sheets & Plates Exporter, Stainless Steel 316Ti Shim Sheets, Stainless Steel 316H Plates, Stainless Steel 904L Plates & Sheets Exporter
Stainless Steel Sheets, Plates & Coils Specification
---
Specifications
ASTM A240 / ASME SA240
Grades
201, 202, 301, 302, 304, 304L, 309, 310, 316, 316L, 316LN, 316Ti, 317L, 321, 347, 405, 409, 410, 420, 430, 440C, 17-4ph, 904L, 253MA, 353MA, AL-6XN (N08367), Alloy 28 (N08028), A286 (S66286).
Thickness
0.1 mm-120 mm
Width
1000mm, 1219mm, 1500mm, 1800mm, 2000mm, 2500mm, 3000mm, 3500mm, etc
Length
2000mm, 2440mm, 3000mm, 5800mm, 6000mm, etc
Surface
2B, 2D, BA, NO.1, NO.4, NO.8, 8K, mirror, checkered, embossed, hairline, sand
blast, Brush, etching, etc
Finish
Hot rolled plate (HR), Cold rolled sheet (CR), 2B, 2D, BA NO(8), SATIN (Met with Plastic Coated)
Form
Sheet, Plate, Coil, Flat, Strip, Circle, Profile, Shim, Foil, Chequered Plate.
Types of Stainless Steel Sheets, Plates & Coils
---
| | |
| --- | --- |
| Stainless Steel Plain Sheets | SS Shim Sheets |
| SS Perforated Sheets | Stainless Steel Galvanized Sheets |
| Stainless Steel Hot Rolled Sheets | SS Cold Rolled Sheets |
| SS Designer Sheets | Stainless Steel Galvanized Plates |
| Stainless Steel Perforated Plates | SS Chequered Plates |
| SS Hot Rolled Plates | Stainless Steel Cold Rolled Plates |
| Stainless Steel Diamond Plates | SS Ring Coils |
| SS Foils | Stainless Steel Strips |
| Stainless Steel Sheet Metal | SS Sheets, Plates & Coils |
For any enquiries related to Stainless Steel Sheets, Plates & Coils, kindly contact us on:-
---
+91 – 22 -6617 2569 / 2242 3168      sales@nufitpiping.com
Export Destination of Stainless Steel Sheets, Plates & Coils
---
Nufit Piping Solutions India have exported Sheets, Plates & Coils to over 60 countries including Afghanistan, Albania, Andorra, Angloa, Austria, Australia, Bahrain, Bangladesh, Bhutan, Brazil, Brunei, Belarus, Belgium, Bulgaria, Cambodia, China, Cyprus, Croatia, Czech Republic, Canada, Denmark, Estonia, Egypt, Finland, France, Germany, Greece, Georgia, Hungary, Iceland, Ireland, Italy, Indonesia, Iran, Iraq, Israel, Japan, Jordan, Kazakhstan, Kuwait, Kyrgyzstan, Lebanon, Latvia, Latin America, Liechtenstein, Lithuania, Luxembourg, Malta, Madagascar, Mexico, Moldova, Monaco, Malaysia, Maldives, Mongolia, Myanmar (Burma), Nepal, New Zealand, North Korea, Netherlands, Norway, Nigeria, Oman, Poland, Portugal, Pakistan, Palestine, Philippines, Qatar, Russia, Romania, Russia, San Marino, Serbia and Montenegro, Slovakia, Slovenia, Spain, Sweden, Switzerland, Saudi Arabia, Singapore, South Korea, South Africa, Sri Lanka, Sudan, Syria, Taiwan, Tanzania, Tajikistan, Thailand, Turkey, Turkmenistan, Ukraine, United Kingdom, United Arab Emirates (UAE), Uzbekistan, Venezuela, Vietnam, Yemen, etc.
Supplying SS Sheets, Plates & Coils to Following Domestic Cities
---
Mumbai, Delhi, Kolkata, Chennai, Bengaluru, Hyderabad, Ahmadabad, Pune, Surat, Jaipur, Kanpur, Lucknow, Nagpur, Ghaziabad, Indore, Coimbatore, Kochi, Patna, Kozhikode, Bhopal, Thrissur, Vadodara, Agra, Malappuram, Thiruvananthapuram, Kannur, Ludhiana, Nashik, Vijayawada, Madurai, Varanasi, Meerut, Faridabad, Rajkot, Jamshedpur, Srinagar, Jabalpur, Asansol, Vasai Virar City, Allahabad, Dhanbad, Aurangabad, Amritsar, Jodhpur, Ranchi, Raipur, Kollam, Gwalior, Durg-Bhilainagar, Chandigarh, Tiruchirappalli, Kota, etc.
Industries where we supply Stainless Steel Sheets, Plates & Coils
---
Chemicals, Petrochemicals, Oil & Natural Gas Organization, Fats, Fertilizers, Sugar Mills & Distilleries, Cement Industries, Ship Builders, Paper Industries, Pumps, Automation, Paints, Steel Industries, etc.