SMO 254 Sheets, Plates & Coils Manufacturer & Supplier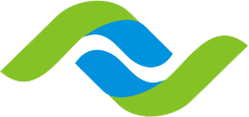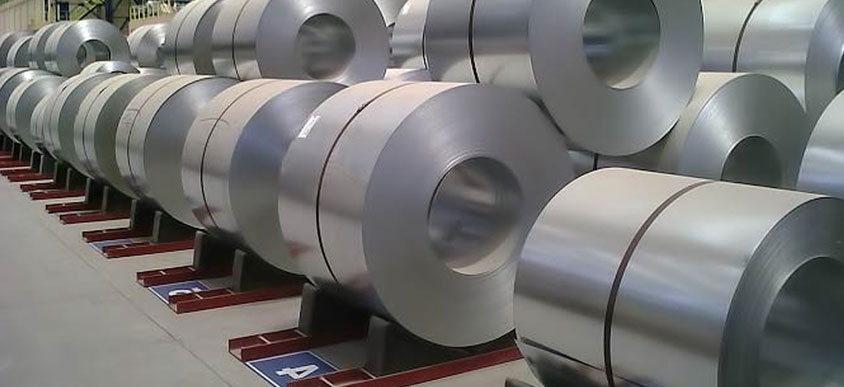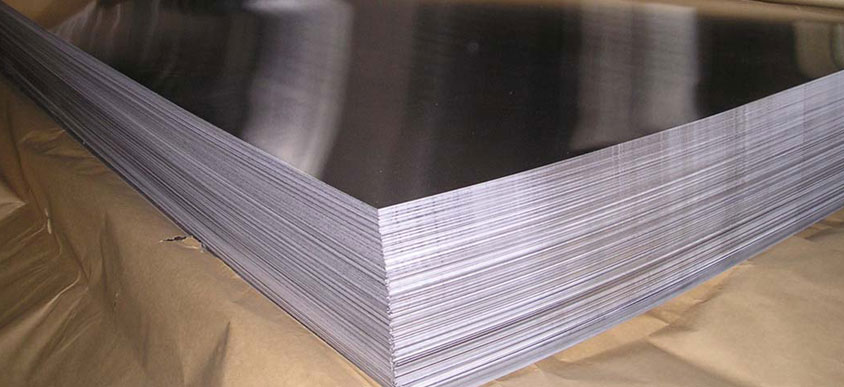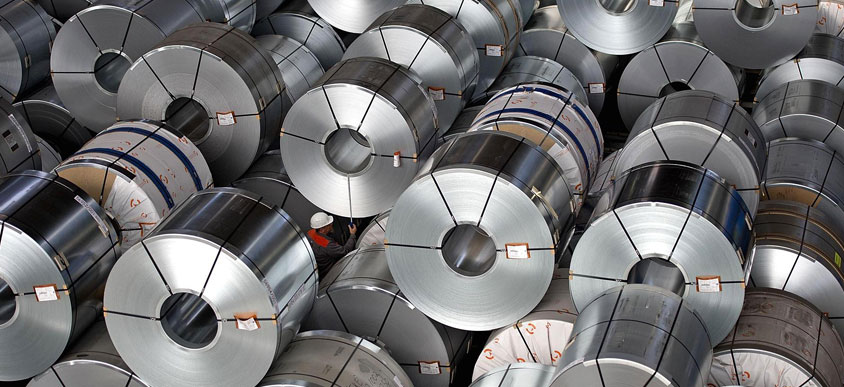 Most Eminent Supplier of SMO 254 Plates, SMO 254 Sheets, 254 SMO Coils, SMO 6Moly Polished Plates, SMO 6Mo Plates, ASTM A240 SMO 254 Shim Sheet, Alloy 254 Coils, 254 SMO Chequered Plate Exporter, SMO 254 Cold Rolled Plates, SMO 254 Hot Rolled Sheets Manufacturer
Alloy 254 Sheets Stockist, SMO 6Moly Plates, SMO UNS S31254 Plates, 254 SMO Plates Exporter, Alloy 254 Circle, SMO AL-6XN Plates, SIS 2378 Plates, 254 SMO Hot Rolled Plates Supplier
Nufit Piping Solutions is one of the best supplier, exporter, and manufacturer of premium quality SMO 254 Sheets and SMO 254 Plates in different shapes, dimensions, specifications, and forms. Our manufacturing unit always gives priority to the quality of products for that the raw material used to produce sheets & plates is supplied by most trusted vendors in the market.
SMO 254 Sheet & Plate is a very high end austenitic stainless steel that is specially designed to operate in stress corrosion cracking environment. These sheets & plates have excellent resistance to chloride stress corrosion cracking and pitting and high tensile strength that is twice of 300 Series of Stainless Steel. Our SMO 254 Sheets & Plates are cost-effective solutions in place of high nickel and titanium alloys.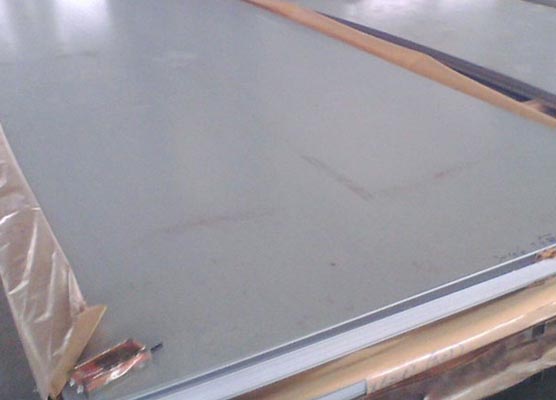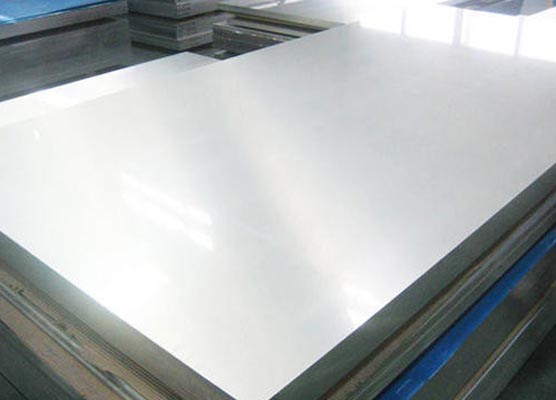 The offered sheet & plates have good machinability, formability, and weldability. These sheets & plates can be welded to other products requires filler material without it results in poor weld strength. We hardened 254 SMO Sheets & Plates using hot as well as a cold working process. Our ASTM A240 SMO 254 Plates & Sheets are broadly used in food processing equipment, flue gas desulfurization, process equipment in the chemical industry, petrochemical industries, desalination and heat exchangers.
We offer SMO 254 Sheets & Plates in standard as well as customized dimensions as per the client's requirements. If you want to learn more about these Sheets & Plates, feel free to Contact Us. We provide complete information about products and help to choose perfect products for your applications at an affordable price.
SMO 254 Strips Stockist, Alloy 254 Chequered Plates, SMO 6Moly Coils, Supplier of ASME SA240 SMO 254 Coils, 254 SMO 2B Plate Stockholder, SMO 254 Perforated Sheets, SMO 254 Plate Cut to size, SMO Grade 254 Plates Exporter
SMO 254 Sheets, Plates & Coils Specification
---
| | |
| --- | --- |
| Specifications | ASTM A240 |
| Grades | SMO254 (S31254) |
| Thickness | 0.1 mm-120 mm |
| Width | 1000mm, 1219mm, 1500mm, 1800mm, 2000mm, 2500mm, 3000mm, 3500mm, etc |
| Length | 2000mm, 2440mm, 3000mm, 5800mm, 6000mm, etc |
| Form | Sheet, Plate, Coil, Flat, Strip, Circle, Profile, Shim, Foil |
Types of SMO 254 Sheets, Plates & Coils
---
| | |
| --- | --- |
| SMO 254 Plain Sheets | SMO 254 Plates |
| SMO 254 Hot Rolled Sheets | SMO 254 Hot Rolled Plates |
| SMO 254 Cold Rolled Sheets | SMO 254 Cold Rolled Plates |
| SMO 254 Perforated Plates | SMO 254 Chequered Plates |
| SMO 254 Perforated Sheets | SMO 254 Shim Sheets |
| SMO 254 Diamond Plates | SMO 254 Ring Coils |
| SMO 254 Foils | SMO 254 Strips |
| SMO 254 Sheet Metal | SMO 254 Sheets, Plates & Coils |
For any enquiries related to SMO 254 Sheets, Plates & Coils, kindly contact us on:-
---
+91 – 22 -6617 2569 / 2242 3168      sales@nufitpiping.com
Export Destination of SMO 254 Sheets, Plates & Coils
---
Nufit Piping Solutions India have exported Sheets, Plates & Coils to over 60 countries including Afghanistan, Albania, Andorra, Angloa, Austria, Australia, Bahrain, Bangladesh, Bhutan, Brazil, Brunei, Belarus, Belgium, Bulgaria, Cambodia, China, Cyprus, Croatia, Czech Republic, Canada, Denmark, Estonia, Egypt, Finland, France, Germany, Greece, Georgia, Hungary, Iceland, Ireland, Italy, Indonesia, Iran, Iraq, Israel, Japan, Jordan, Kazakhstan, Kuwait, Kyrgyzstan, Lebanon, Latvia, Latin America, Liechtenstein, Lithuania, Luxembourg, Malta, Madagascar, Mexico, Moldova, Monaco, Malaysia, Maldives, Mongolia, Myanmar (Burma), Nepal, New Zealand, North Korea, Netherlands, Norway, Nigeria, Oman, Poland, Portugal, Pakistan, Palestine, Philippines, Qatar, Russia, Romania, Russia, San Marino, Serbia and Montenegro, Slovakia, Slovenia, Spain, Sweden, Switzerland, Saudi Arabia, Singapore, South Korea, South Africa, Sri Lanka, Sudan, Syria, Taiwan, Tanzania, Tajikistan, Thailand, Turkey, Turkmenistan, Ukraine, United Kingdom, United Arab Emirates (UAE), Uzbekistan, Venezuela, Vietnam, Yemen, etc.
Supplying SMO 254 Sheets, Plates & Coils to Following Domestic Cities
---
Mumbai, Delhi, Kolkata, Chennai, Bengaluru, Hyderabad, Ahmadabad, Pune, Surat, Jaipur, Kanpur, Lucknow, Nagpur, Ghaziabad, Indore, Coimbatore, Kochi, Patna, Kozhikode, Bhopal, Thrissur, Vadodara, Agra, Malappuram, Thiruvananthapuram, Kannur, Ludhiana, Nashik, Vijayawada, Madurai, Varanasi, Meerut, Faridabad, Rajkot, Jamshedpur, Srinagar, Jabalpur, Asansol, Vasai Virar City, Allahabad, Dhanbad, Aurangabad, Amritsar, Jodhpur, Ranchi, Raipur, Kollam, Gwalior, Durg-Bhilainagar, Chandigarh, Tiruchirappalli, Kota, etc.
Industries where we supply SMO 254 Sheets, Plates & Coils
---
Chemicals, Petrochemicals, Oil & Natural Gas Organization, Fats, Fertilizers, Sugar Mills & Distilleries, Cement Industries, Ship Builders, Paper Industries, Pumps, Automation, Paints, Steel Industries, etc.