Adapter Forged Fittings Manufacturer and Supplier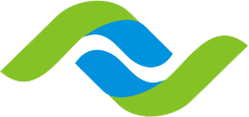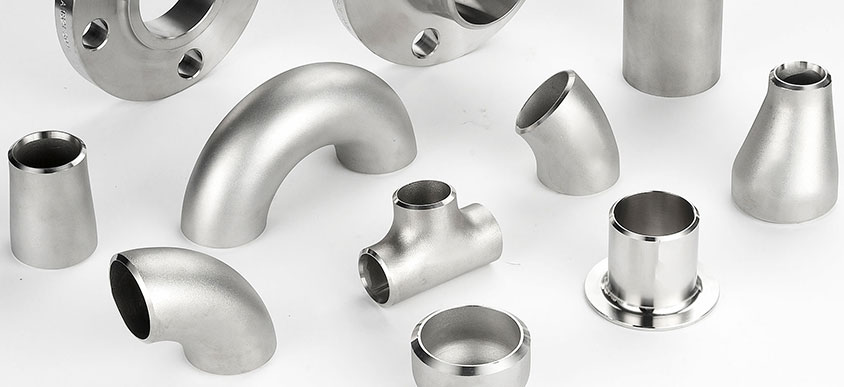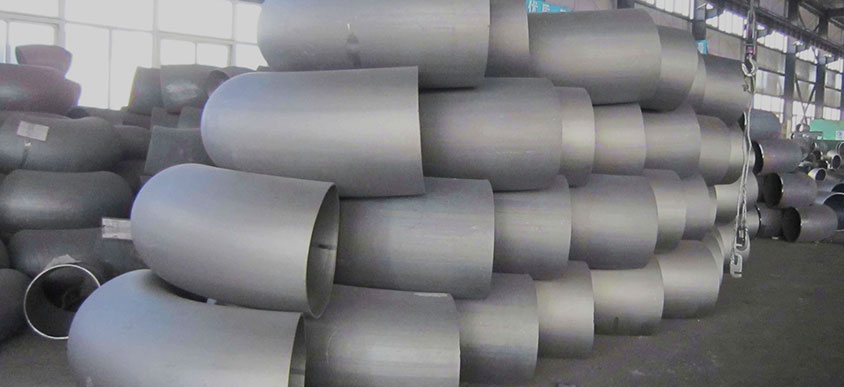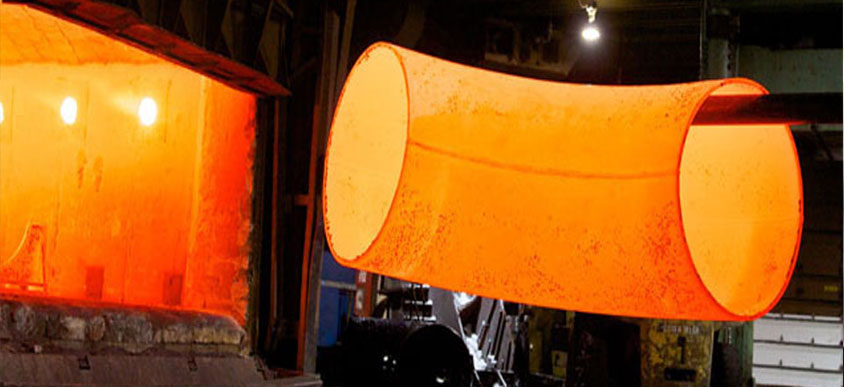 Most Trusted Manufacturer of Adapter, Adapter Pipe Fittings Supplier, Adapter Pipe Forged Fittings Exporter, Carbon Steel Adapter Forged Fittings Stockholder, Copper & Copper Alloy Adapter Fittings
Adapter Forged Fittings Stockist, Offset Pipe Adapter, Stainless Steel Adapter, Nickel Adapter, Locking Pipe Adapter, Hastelloy Adapter, and Titanium Adapter Dealer, Adapter Forged Pipe Fittings, ASME B16.11 Forged Adapter Pipe Fittings.
Nufit Piping Solutions is one of the most preferred manufacturers, supplier, and exporter of a comprehensive range of Adapter Forged Pipe Fittings in various forms, shapes, sizes, dimensions and other specifications. We use high-grade raw materials and advanced manufacturing machinery to produce this forged pipe fittings as per national and international standards.
Adapter Pipe Fitting is the most important pipe fittings which used to extend or terminate pipe runs. The Adapter Forged Pipe Fittings help to connect dissimilar pipes with couplings. ASME B16.11 Adapter Threaded Pipe Fittings offer some important features as follows:
Excellent strength & toughness
Superior surface finish
Easy to use & install
Cost-effective and more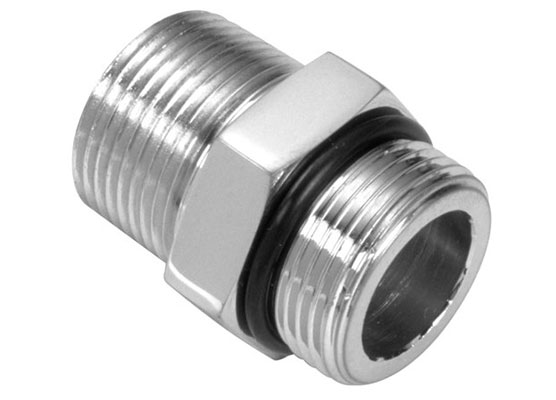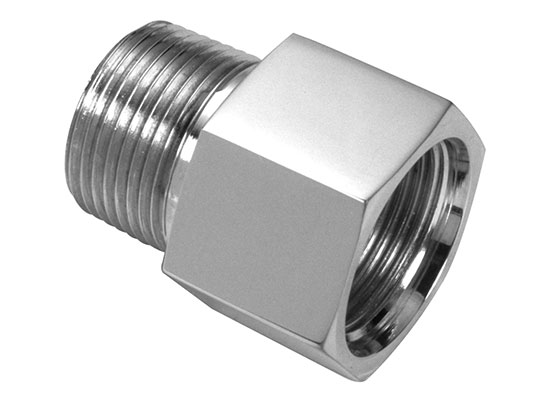 We manufacture Adapter Pipe Fittings in different material grades including Stainless Steel, Hastelloy, Inconel, Monel, Carbon Steel, Alloy Steel, Nickel Alloy and much more. Similarly, we offer various types of the adapter such as Locking Pipe Adapter, Female Pipe Adapter, Male Pipe Adapter, and Offset Pipe Adapter, etc.
If you are looking to buy these Adapter Forged Pipe Fittings then contact us today and get a free estimation.
Latest Price of Adapter Fittings, Straight Thread Pipe Adapter Fittings, Adapter Forged Fittings Price, Male Pipe Adapter Fittings, Female Pipe Adapter Forged Fittings, Alloy Steel Adapter Forged Pipe Fittings, Monel Adapter Forged Fittings in India.
Specifications for Adapter Forged Fittings
---
| | |
| --- | --- |
| Standards | ANSI, ASME, BS, DIN, EN etc. |
| Dimension | ANSI/ASME B16.11, B 16.28 MSS-SP-43, JIS B2313, JIS B2312 etc. |
| Size | ⅛" NB – 4" NB (DN6~DN100) |
| Class | 3000 LBS, 6000 LBS, 9000 LBS ( 1000 PSI – 15000 Psi ) etc. |
| Type | BSP, BSPT, NPT |
Adapter Forged Fittings Material & Grades
---
Stainless Steel Adapter Forged Fittings
304, 304L, 304H, 310s, 316, 316L, 316H, 316Ti, 317/317L, 321/321H, 347/347H, 904L, 446
Duplex & Super Duplex Steel Adapter Forged Fittings
S31803 F51, S32205 F60, S32750, S32760.
Carbon Steel Adapter Forged Fittings
A105, LF2, IS 2062, F42, F46, F52, F60, F65, F70.
Alloy Steel Adapter Forged Fittings
F1, F5, F9, F11, F12, F22, F91.
Nickel Alloy Adapter Forged Fittings
200, 201, 400, K500, 600, 601, 625, 718, 800, 825, C22, C276, B2, X.
Types of Adapter Forged Fittings
---
| | |
| --- | --- |
| Stainless Steel Threaded Adapters | Stainless Steel 310 Threaded Adapter |
| Duplex Steel Threaded Adapter | Super Duplex Steel Threaded Adapters |
| 254 SMO Screwed Adapter | ANSI B16.11 904L Threaded Adapter |
| Alloy Steel F5 Threaded Adapters | Alloy Steel F11 Threaded Adapter |
| A182 Alloy Steel F22 Threaded Adapters | ANSI B16.11 Alloy Steel Screwed Adapters |
| A105 Carbon Steel Threaded Adapters | CS LF2 Threaded Adapters |
| High Nickel Alloy Threaded Adapter | Monel Screwed Adapter |
| B564 Inconel Threaded Adapters | Incoloy Screwed Adapter |
| Copper Nickel Threaded Adapters | ANSI B16.11 Alloy 20 Threaded Adapter |
For any enquiries related to Adapter Forged Fittings, kindly contact us on :-
---
+91 – 22 -6617 2569 / 2242 3168      sales@nufitpiping.com
Export Destination of Adapter Forged Fittings
---
Nufit Piping Solutions India have exported Adapter Forged Fittings to over 60 countries including Afghanistan, Albania, Andorra, Angloa, Austria, Australia, Bahrain, Bangladesh, Bhutan, Brazil, Brunei, Belarus, Belgium, Bulgaria, Cambodia, China, Cyprus, Croatia, Czech Republic, Canada, Denmark, Estonia, Egypt, Finland, France, Germany, Greece, Georgia, Hungary, Iceland, Ireland, Italy, Indonesia, Iran, Iraq, Israel, Japan, Jordan, Kazakhstan, Kuwait, Kyrgyzstan, Lebanon, Latvia, Latin America, Liechtenstein, Lithuania, Luxembourg, Malta, Madagascar, Mexico, Moldova, Monaco, Malaysia, Maldives, Mongolia, Myanmar (Burma), Nepal, New Zealand, North Korea, Netherlands, Norway, Nigeria, Oman, Poland, Portugal, Pakistan, Palestine, Philippines, Qatar, Russia, Romania, Russia, San Marino, Serbia and Montenegro, Slovakia, Slovenia, Spain, Sweden, Switzerland, Saudi Arabia, Singapore, South Korea, South Africa, Sri Lanka, Sudan, Syria, Taiwan, Tanzania, Tajikistan, Thailand, Turkey, Turkmenistan, Ukraine, United Kingdom, United Arab Emirates (UAE), Uzbekistan, Venezuela, Vietnam, Yemen, etc.
Supplying Adapter Forged Fittings to Following Domestic Cities
---
Mumbai, Delhi, Kolkata, Chennai, Bengaluru, Hyderabad, Ahmadabad, Pune, Surat, Jaipur, Kanpur, Lucknow, Nagpur, Ghaziabad, Indore, Coimbatore, Kochi, Patna, Kozhikode, Bhopal, Thrissur, Vadodara, Agra, Malappuram, Thiruvananthapuram, Kannur, Ludhiana, Nashik, Vijayawada, Madurai, Varanasi, Meerut, Faridabad, Rajkot, Jamshedpur, Srinagar, Jabalpur, Asansol, Vasai Virar City, Allahabad, Dhanbad, Aurangabad, Amritsar, Jodhpur, Ranchi, Raipur, Kollam, Gwalior, Durg-Bhilainagar, Chandigarh, Tiruchirappalli, Kota, etc.
Industries where we supply Adapter Forged Fittings
---
Chemicals, Petrochemicals, Oil & Natural Gas Organization, Fats, Fertilizers, Sugar Mills & Distilleries, Cement Industries, Ship Builders, Paper Industries, Pumps, Automation, Paints, Steel Industries, etc.